Skip to Content
Ottawa Air Conditioning And Furnace Specials
Stan's Special Offers on HVAC Repairs
We Almost Always Have a Season Promotion or Special Offer in Place at Any Given Time, and This Page Will Show You All That Are Available
Make sure you enter your email address in the footer of this website for our Quarterly Newsletter for tons of valuable information and pointers to any ongoing offers, promotions and shows!
If you're already a customer of Stan's, you can also see our customer loyalty program. Don't forget we also offer financing plans to help you with purchasing new HVAC equipment.
Call, email or book online today to take advantage of these offers!
Top Choice Awards 2021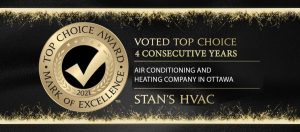 We would like to thank everyone from the bottom of our hearts for voting for Stan's Heating & Cooling for 4 consecutive years. Thanks to all of our dedicated customers and very hard-working employees. Without either of you, this award would not be possible. We strive for excellence and this helps to show we are on the right track.
Financing Plans
Need a new furnace or air conditioner but don't want to pay right away? We offer flexible payment plans to suit your needs!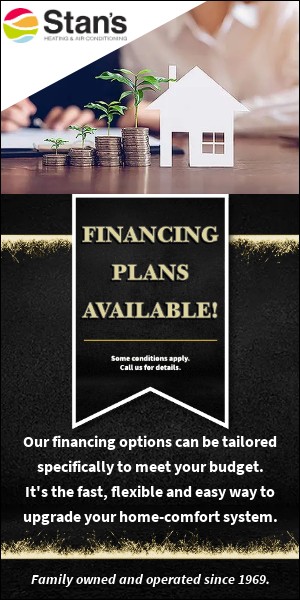 Stan's Customer Loyalty Program
Refer a friend or family member and receive a $25 gift card if they purchase a Furnace, Air Conditioner, or Hot Water Tank from us!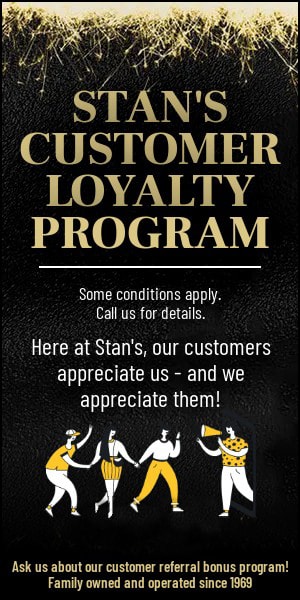 Call Us Today for a Free Estimate