Skip to Content
Air Conditioning Repair Service in Ottawa
AC Repairs in Ottawa
Air Conditioning Repair Specialists
Don't let the summer heat and humidity bring you down. Stan's HVAC is here to ensure your home or place of business is cool and comfortable for a reasonable price. We have over 50 years of experience installing and repairing A/C units, and we can expertly diagnose and resolve any air conditioning issue. Whether your condenser isn't running, you're experiencing an electrical issue, or your air conditioning unit is leaking onto your floors, we'll ensure the problem is resolved quickly and affordably. Our team of A/C unit experts has decades of experience, state-of-the-art equipment and a passion for doing quality work. Connect with us online or call us to schedule an air conditioning service appointment.
Signs Your Air Conditioner May Need Servicing
With Ottawa's ever-changing weather, chilly spring days can quickly turn into hot and humid summer nights, unless you use the professionals at Stan's HVAC to ensure your home stays cool and dry. More often than not, most homeowners have an A/C unit installed in their home, but they find the cooling capacity of the system is lacking. Common signs of a failing A/C unit include:
Weak airflow
Strange noises while the unit runs
Foul smells from the unit
Leaks from the a/c drainage pipes
High utility bills and more
We can expertly diagnose and resolve these problems by offering the most exceptional repairs in the region. We utilize state-of-the-art equipment, and our service members are kept up to date on the best standards of practice. We're fully licensed and insured, and we're happy to answer all your questions. Contact us today.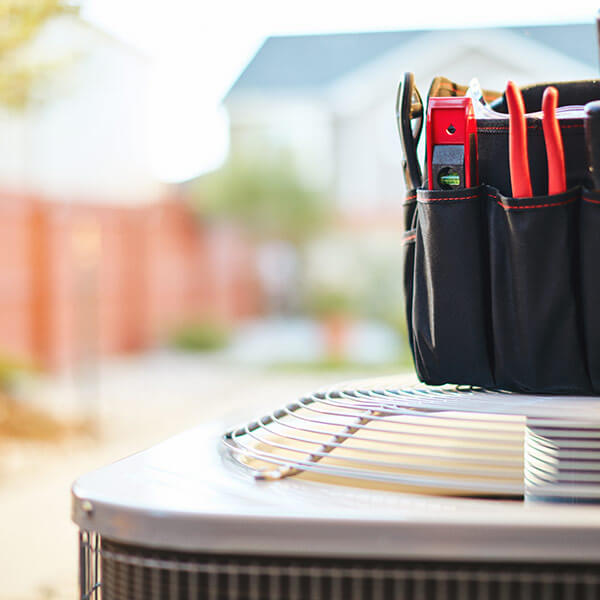 Affordable A/C Unit Solutions
An air conditioning unit breakdown can occur for a myriad of reasons, from dirty filters and blocked HVAC ventilation to short-circuiting condensers and coils. We offer fast, effective and affordable A/C unit solutions that will get the cool air moving in your home again, lower your energy bills and ensure your family is more than satisfied with your home's climate control. Our technicians have over 50 years of repair experience, and we pride ourselves on accurate estimates, thorough work, and friendly service. We've helped countless property owners with their cooling problems, and we'll strive to see you're more than satisfied with our results.
Keep Your Home Cool All Summer Long
Nothing is better during a hot summer than reliably cool air flowing through the vents. Our signature Evolution series air conditioning units offer superior humidity control, adjustable fan speeds, durable construction, and improved indoor air filtering. Whether you're looking to cool down a few bedrooms or an entire office building, we offer affordable and reliable air conditioning system installations and repairs. We can diagnose your cooling needs, inspect your current HVAC system for problems, and provide affordable options. Contact us today to begin the process.
Contact us by calling 613-237-4040 today for A/C repairs you can trust!
Call Us Today for a Free Estimate