Skip to Content
Professional Furnace Installation in Ottawa
Install a New Furnace in Your Ottawa Home
Keeping you and your family warm this winter isn't just a luxury – it's a necessity. Ottawa's frigid winters make owning a reliable and efficient furnace in your home an absolute must. As such, it's important to have a furnace professionally installed by the trusted team at Stan's HVAC. Replacing your old heater and installing a new system will not only increase your comfort and safety throughout the colder Canadian months, but it can reduce your energy bills. New, highly-efficient HVAC systems are much better at keeping your home warm by consuming less energy, reducing your heating bills and carbon footprint. At Stan's HVAC, we offer a wide selection of name-brand furnaces that work well for all types and sizes of homes in Ottawa. With over 50 years of experience in the HVAC industry, we're confident that we can find a solution that works with your home, budget, and lifestyle. Contact us today for a free quote.

Save Money on Your New Furnace Investment
Did you install the current furnace in your home? If it was there when you bought your house, do you know how old it is? If your furnace is over ten years old, it may be time to consider upgrading your system. As furnaces age, especially around the 10-year mark, they tend to break down and cost you exponentially more money in repair costs. These continuous repairs can pile up, making it frustrating to deal with, both in your wallet and your comfort. As a solution, we may recommend installing a new furnace in your home. New furnaces have a wide array of new technology you may not have known existed until now. Features like variable speeds, smart controls from your phone, two-stage performance capabilities, and more can make your life easier and more convenient. As earlier stated, new furnaces are also significantly more efficient at using energy, lowering your heating bills. Finally, a new furnace gives you peace of mind that it won't break down in the middle of a winter night. Long gone are the days of being nervous about firing up your furnace on the first day of winter when you need it.
Competitively-Priced Home Heating
Installing a new furnace may sound like an expensive investment, but we make it easy and affordable! Our motto has always been that it shouldn't have to cost an arm and a leg to keep you and your family comfortable and warm. At Stan's HVAC, we carry a wide array of high-quality, name-brand gas furnaces, boilers, and heat pumps. We'll help you decide which will be right for your home, budget, and lifestyle to stay warm on even the coldest Canadian nights. We only sell and install furnaces that we would trust to use in our own homes. They're highly energy-efficient, eco-friendly, and require simple maintenance to stay running for decades to come. Plus, we take pride in being a competitively-priced business on all our installation, repair, and maintenance services. We offer a 100% satisfaction guarantee along with manufacturers' warranties, so there's never any risk on your part. No matter the size of your living space or budget, there's a home heater that's right for you.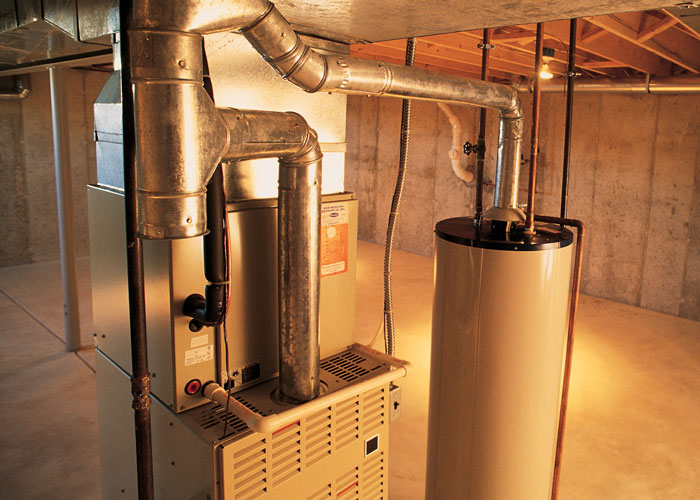 Our Top HVAC Brands and Products
At Stan's HVAC, we only trust the very best for our customers. We install brand-name appliances from companies like Bryant, Honeywell, IPEX, Evolution, and more. These new and groundbreaking furnaces, heat pumps, and heaters offer reliable radiant heating with variable fan speeds, quiet operation, and come with up to 10-year limited parts warranties. In the boiler department, we carry an even wider variety of name-brand systems. View our boiler page to learn more about how we can help you find the best boiler for your house.
Get Relief with Stan's Financing Plans
Since 1969, we've been happily serving Ottawa and the surrounding communities with reliable, efficient, and affordable heating and air conditioning repairs, installations, and maintenance. We believe that being comfortable in your home isn't a luxury – it's something every family deserves. We put our customers first, working around your schedule, budget, and need to find a heating solution that works for you. Call today for a free quote. We also provide 24-hour emergency repair services because we know that when your heat goes out, you can't afford to sit around and wait till the next day for repairs. We have around-the-clock technicians to help you.
Call Us Today for a Free Estimate