Skip to Content
Routine Furnace Maintenance in Ottawa
Schedule Your Furnace Maintenance Today
One of the most important things to remember when operating a furnace in your home is making sure it is well-maintained. Stan's Heating & Air Conditioning provides maintenance and tune-up services to Ottawa homeowners to keep their furnaces running efficiently and safely. You don't want to start up your furnace in the fall the first time and have it unresponsive, making strange noises or smells, or worse. Make sure your home's heater is always working properly by scheduling your routine maintenance check with us. This not only improves reliability but increases the lifespan of your heating equipment as well. Plus, it keeps your system running efficiently. If left unchecked, your filters, ducts, connections, and other parts can become clogged, leading to less airflow, your components working harder, and as a result, a higher energy bill. Learn more about maintaining your home's furnace. When you're ready, give us a call to schedule your routine maintenance.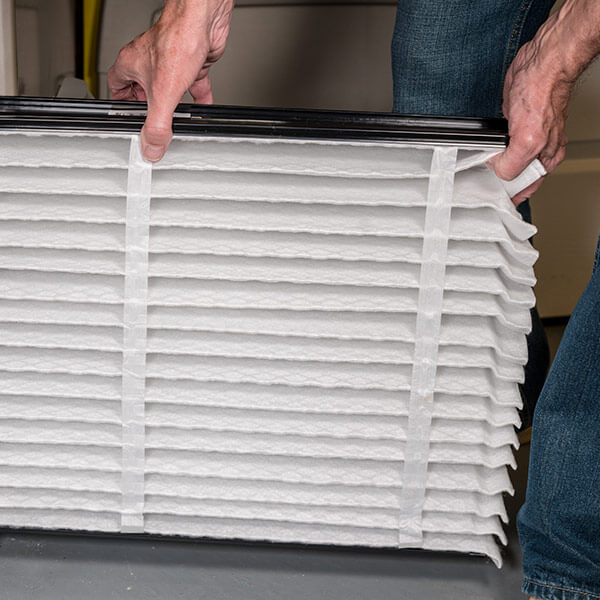 Furnace Maintenance Checklist
It's important to make sure your home's heating system is running as efficiently as possible. We have years of experience working with all types of furnaces and heaters. It's important to have your furnace maintained at least once a year to make sure it is running safely and efficiently. During our maintenance checks, we'll go over the following aspects and components:
Clean burners
Inspect heat exchanger
Check and replace the air filter
Tighten wiring connections
Calibrate thermostat
Inspect ductwork airflow
Check blower compartment
Check pilot light, igniter operation, and burn performance safety
Benefits of Routinely Maintaining Your Furnace
Studies show that 41.5% of energy consumption goes to heating your home. You should have your furnace services at least once a year. We advise both maintaining it in the spring and the fall. The fall is especially important to make sure your furnace will last safely and efficiently throughout Canada's winter. By taking time to service it ahead of the colder months, you can protect yourself and your family from cold nights in the winter without heat. There are many benefits for maintaining your furnace, including:
Extending the life of your unit
Preventing high repair or replacement costs
Saving money on your utility bills
Protecting your manufacturer's warranty
Cleaner, warmer airflow in your home
Peace of mind that your HVAC system is running safely
Convenient and Affordable Service
The team at Stan's HVAC has years of experience spotting issues with all types of furnace and heating systems. We're able to identify key problem areas and solve them efficiently to prevent breakdowns in your future. Additionally, we save you money on repair costs as routine maintenance is always more affordable. Every member of our team is fully licenses, certified, and insured for your peace of mind. We offer friendly and professional advice on your system as well. If we see something extensive that may require a replacement, we may suggest a different course of action. Contact us today to schedule your furnace inspection. We work around your schedule, coming out to you and working on your furnace when it's most convenient to you. Contact us today to schedule your yearly routine furnace maintenance plan and always have reliable warm air in your home in the winter.
The Importance of a Furnace Inspection
Whether you're looking to sell your home or have your eyes set on a new house to buy, it's important to schedule a furnace inspection. We come to the property to inspect the ventilation system, heating unit and note any issues current or that may arise in the future. From there, you will have a better idea of the repairs or replacements you will need to complete upon selling or buying a home. We also recommend furnace inspections when you're considering a new home heating installation. There are plenty of options to choose from. If you have any questions, don't hesitate to give us a call. We're here for our community!
Call Us Today for a Free Estimate