Skip to Content
Furnace Repair in Ottawa
Trusted Furnace Repair Professionals
Most professional technicians agree that without ongoing maintenance, your furnace may have a drastically reduced lifespan. At Stan's HVAC, we'll take the time to diagnose your furnace problems, replace the filters, test your thermostat, and tune-up your condenser coils. We can get to the heart of your heating issue quickly and affordably, ensuring it's resolved in a matter of hours, not days. We also offer full air conditioning repairs, HVAC inspections, and complete HVAC installations for residential properties. We're fully licensed and insured for your peace of mind, and we're happy to answer all your questions. Contact us now to ensure your home's heating system is sustainable.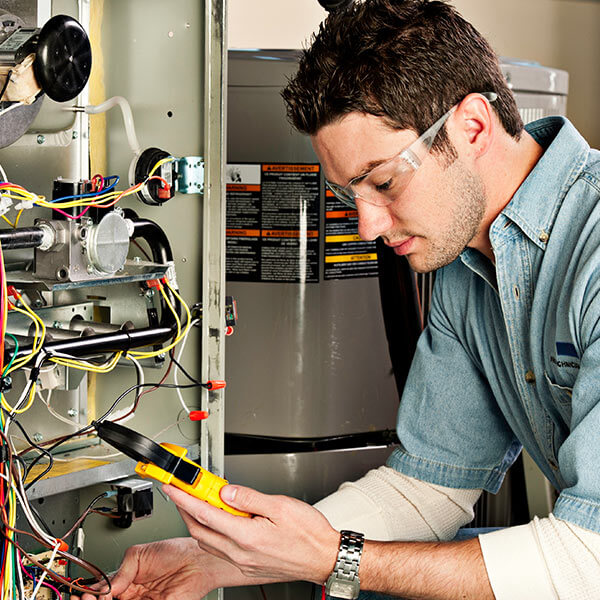 Reliable Home Heating Repairs
When it comes to repairing a complex system like your furnace, you don't want to skimp on the parts. At Stan's HVAC, we pride ourselves on using top-brand manufacturer-approved parts and components for all our repairs. Whether you need a new thermostat, an upgraded condenser or new wiring to ensure your furnace works as it should, we'll ensure your system works perfectly. Our rates are very competitive, and we're happy to offer affordable repair options. We're fully licensed with over 50 years of experience in the field, and we stand behind our work. Don't rely on an amateur handyman to get your furnace working again, call the professionals at Stan's HVAC today.
Signs You Need Furnace Servicing
Furnaces on average can run anywhere from 10 to 20 years with minimal upkeep, save for occasionally changing out the filters and inspecting the connections. There are, however, specific problems that can arise over time that you should look out for. These issues include:
The furnace not producing heat—An improperly set thermostat or blown a fuse is often the cause of this problem, as well as a pilot light issue.
The furnace isn't producing enough heat—Often the cause is clogged or dirty filters
Your furnaces cycles often—If your furnace cycles on and off in short bursts you may have a duct issue or a filter problem. The blower motor may also need a tune-up.
Your furnace is noisy—Your furnace components may need oil or, or you may have a pilot light issue.
Your pilot light is out—We can quickly diagnose and fix this safely.
No matter what problems your furnace is facing, we'll ensure they're resolved quickly and affordably. Contact us now to find out how we can best meet your needs.
Service With a Smile
At Stan's HVAC, we pride ourselves on providing the most exceptional furnace, cooling, and HVAC system services in Ontario. We offer expert climate control inspections, emergency repairs, ongoing maintenance, and new system installations. We stand behind all our work, and we're more than happy to offer affordable options and answer your questions. We believe customer service is just as outstanding as the systems and services we sell, so we'll be more than happy to provide you with an accurate estimate, schedule a convenient appointment time and ensure you're more than satisfied with our work. Contact us now to schedule a service appointment, or just give us a call at 613-237-4040!
Call Us Today for a Free Estimate