Skip to Content
We Install Central Air Conditioners in Ottawa, ON
Take Advantage of Our Exceptional Central Air Conditioners
When you need a way to beat the heat during the summer months, consider a central air conditioner from Stan's Heating & Air Conditioning in Ottawa, ON. We are the region's heating and cooling experts, having served the area for more than a half-century. Our family-owned and -operated company opened for business in 1969. Since then, we have helped families throughout Ottawa maintain cozy homes regardless of the weather. Among our most sought-after products are central air conditioners. They are excellent for keeping you cool even as the mercury outside rises. Our team of professionals is adept at installing, repair, and maintaining central air conditioners from leading manufacturers. Call us today to learn more about why you should have one for your home.
Why You Should Install Central Air Conditioning
Central air conditioning is your premier choice for home cooling. When the sun beats down on your Ottawa-area residence during July and August, you need relief from the heat. A lone window unit or ceiling fan will not cut it when sweat is pouring down your forehead. But a central air conditioning unit from Stan's HVAC will. We have decades' worth of industry experience, so we are happy to extol all the benefits of central air conditioning, such as:
Efficiency – When you want to cool your house, there is no more efficient way to do it than with a central air conditioning unit. Central air will keep your energy costs low.
Even Cooling – If you rely on a window unit to cool your rooms, you will notice varying temperatures depending on where you sit. Central air eliminates that issue.
Fresh Air – Central air conditioning units offer filtration systems that keep your air clean, fresh, and easy to breathe.
Resale Value – Your home's resale value will be significantly higher if it features a central air conditioning system.
Central Air Conditioners Will Last for Years
When you opt for a central air conditioner in Ottawa, ON, you are making a long-term investment to keep your home and family comfortable. We offer products from industry leaders who produce high-quality equipment for your peace of mind. Most central air conditioners last for 10 to 15 years, but our expert technicians can extend that lifespan with unrivaled repair and maintenance services. We will keep your unit running smoothly and efficiently for years to come so that you never have to worry about the summer sun.
We Offer Top-of-the-Line Central Air Conditioners
We know you have many options from which to choose when selecting a central air conditioner for your home. But we aim to make the process easy. We offer state-of-the-art central air conditioning systems made by the award-winning Bryant brand. These high-quality, high-efficiency units are built to provide comfort throughout your home. Ask our knowledgeable team about the Evolution® series and the Preferred™ series today. We will explain their respective seasonal energy-efficiency ratios (SEER), industry-leading warranties, eco-friendly characteristics, and more.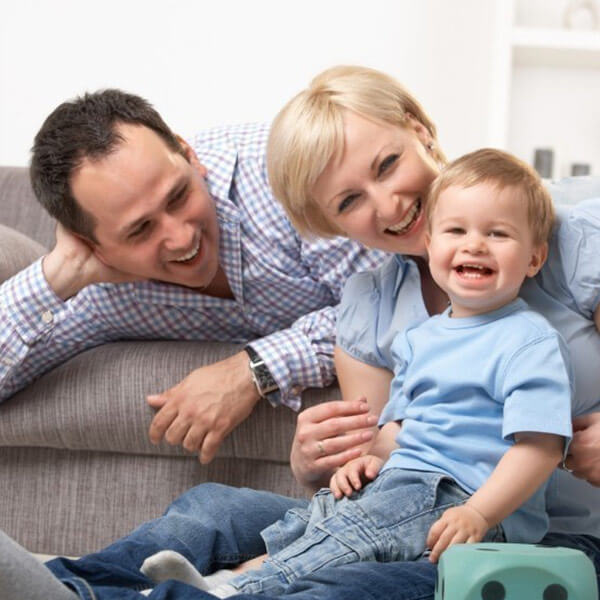 Our Hassle-Free Installation Process
After you decide which central air conditioning system will work best for your home, let our team of highly-trained technicians perform its installation for you. Our staff is fully licensed, certified, and insured, so you know you are getting top-quality service every time. We will visit your home to plan the process before arranging a convenient time for installation. Our technicians will arrive with all the necessary tools and equipment to complete the installation quickly and efficiently. We will cause minimal to no disruption to your routine. Our team will test your system to ensure its efficacy and clean up behind us before we leave.
Contact Stan's HVAC Today
After a long day of yard work or playing outside with your kids, you yearn for the cool sensation only a central air conditioning unit can provide. Stan's HVAC specializes in central AC units so that you can experience that relief every time you open your door. We have been Ottawa's trusted name in heating and cooling services for more than 50 years. Contact us today to request a free estimate for your central air conditioning system.
Call Us Today for a Free Estimate